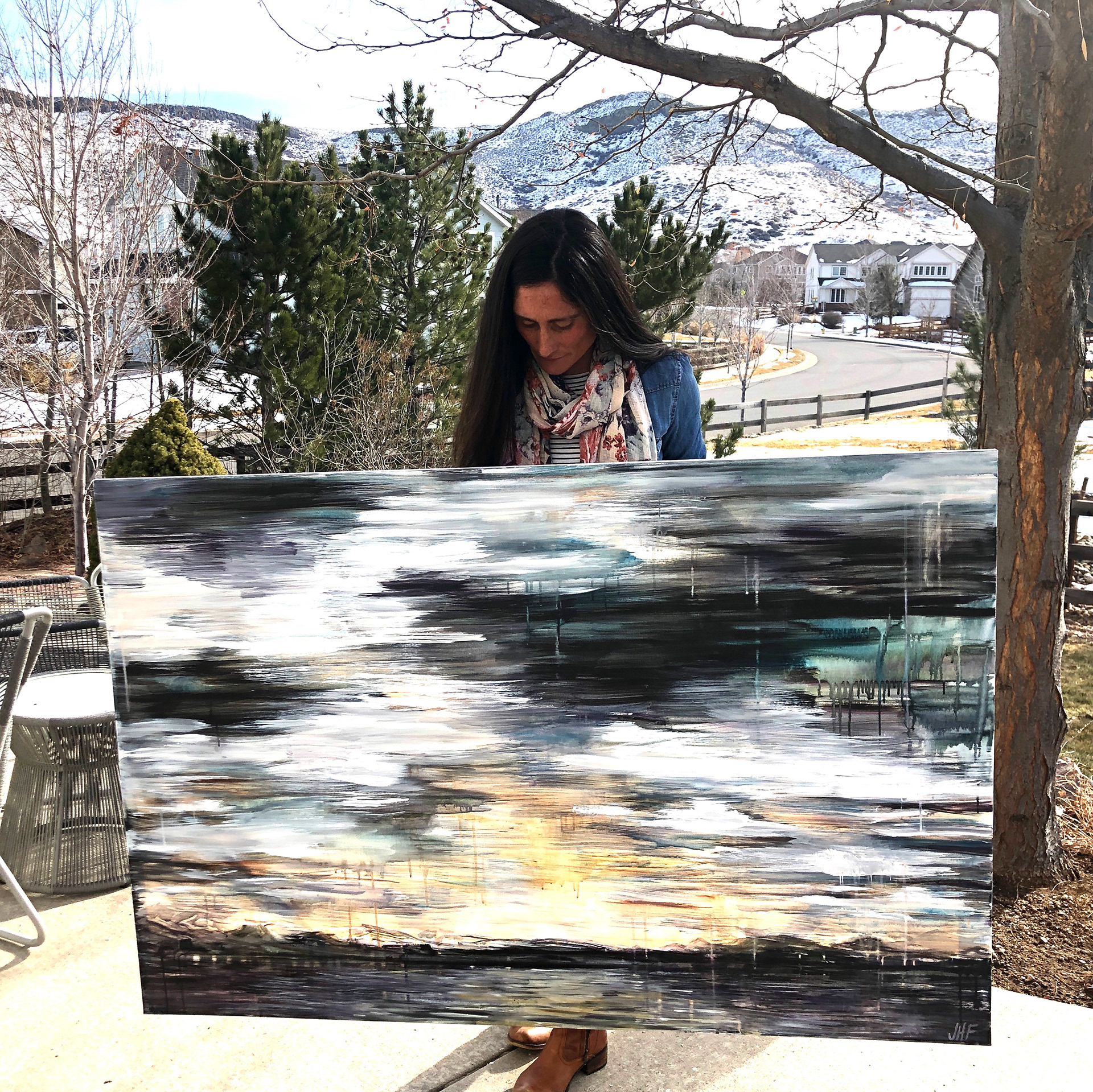 Originally from Ohio, Jess graduated with a BA in fine art & communication from Denison University.  From there, Jess eventually made her way to the Denver/Boulder area where she now resides with her husband and twin sons.  Her life and artwork live & breathe Colorado, whether its finding inspiration in the majestic sunsets over the Rocky Mountains or simply finding peace of mind in the outdoors to take back to the studio.
Jess' primarily works in acrylic on large canvases, utilizing water and large brushes to create her unique style.  Typically, the subjects include humans and landscapes - some of which are more straight forward than others.
Outside of painting, Jess' passions include international travel, whitewater rafting, yoga, micro-brews and family game night.